Step 1 - Create a Voicify AI Account
Begin the process by registering for a Voicify AI account at
Voicify.ai/signup
to craft your personalized Drake AI song or other AI-generated musical pieces.
Step 2 - Pick a Suitable Voice Model
After logging in, go to the
Voicify AI models page
to browse an extensive selection of voice models, including those resembling Drake and various other renowned artists.
Find the ideal model for your project, then click on it to move forward to the generation page, where you can create your Drake AI song masterpiece.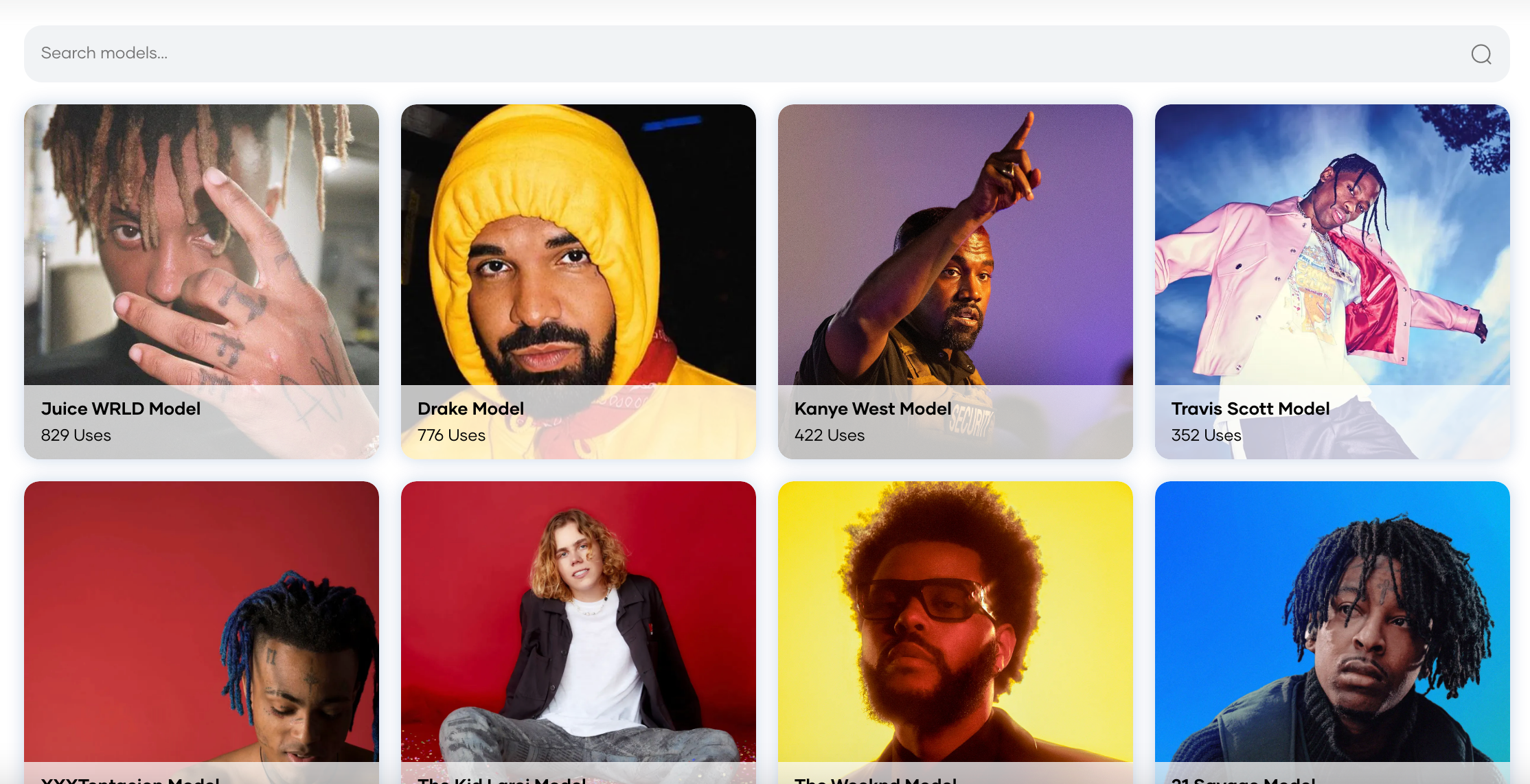 Step 3 - Submit Your Audio File
On the page for your chosen voice model, provide your file by either dragging and dropping it into the specified area or clicking the area to select a file.
You have the option to upload an acapella version or a complete song—Voicify AI will take care of extracting the acapella for you.
Step 4 - Personalize Your AI Drake Song
Before initiating the conversion process, you can give your AI-generated Drake cover a unique name (optional) and decide if you'd like to share it with the Voicify community.
Step 5 - Produce Your Drake AI Cover Track
Once you've made your selections, hit the "Ready To Convert" button. You'll be taken to the conversion page, where you can witness your AI Drake song come together!
After a brief wait of around 30 seconds to 1 minute, your Drake AI cover will be available for download. Revel in your new AI-generated tune and utilize it wherever you desire, provided it adheres to
Voicify's Terms of Use.
Well done! You've successfully crafted a Drake AI song using Voicify AI, unlocking a realm of possibilities for AI-generated music covers and innovative remixes.