Create AI Juice WRLD covers songs as seen on TikTok, YouTube and many other platforms!
Step 1 - Register for a Voicify AI Account
Begin your journey by signing up for a Voicify AI account at
Voicify.ai/signup
to generate your custom Juice WRLD AI song or explore other AI-created music options.
Step 2 - Select an Appropriate Voice Model
Once logged in, visit the
Voicify AI models page
to peruse a diverse range of voice models, featuring those that emulate Juice WRLD and a variety of other famous artists.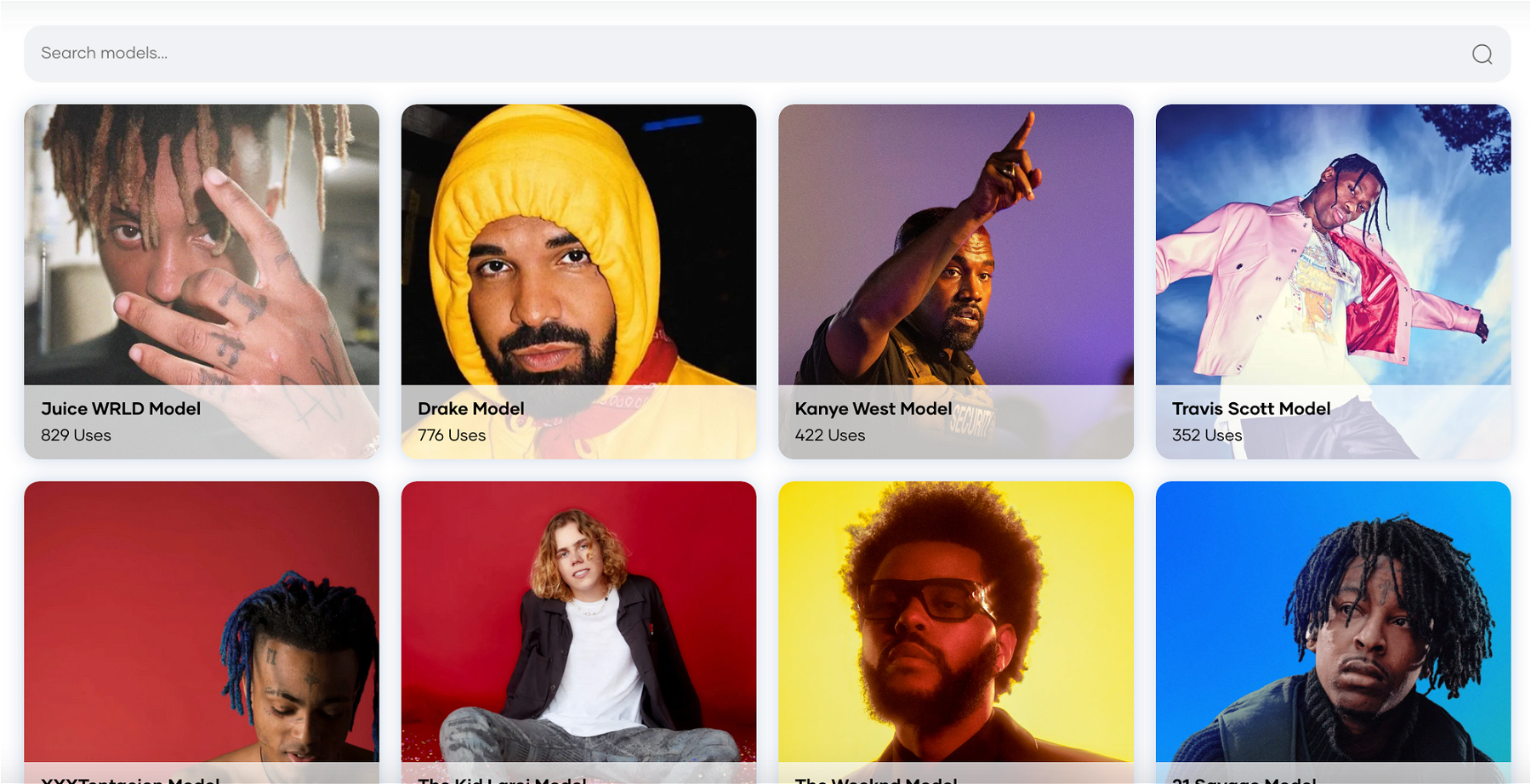 Identify the perfect model for your needs, then click on it to advance to the generation page, where you can start working on your Juice WRLD AI song composition.
Step 3 - Provide Your Music File
On the page dedicated to your selected voice model, upload your file by either dragging and dropping it into the allotted area or clicking the area to pick a file.
Feel free to upload an acapella track or a full song—Voicify AI will handle the acapella extraction for you.
Step 4 - Tailor Your AI Juice WRLD Song
Before starting the conversion, you can assign a distinctive name to your AI-generated Juice WRLD cover (optional) and choose whether to share your creation with the Voicify community.
Step 5 - Generate Your Juice WRLD AI Cover Masterpiece
With your preferences in place, click the "Ready To Convert" button. You'll be redirected to the conversion page, where you can watch your AI Juice WRLD song take shape!
After a short wait of about 30 seconds to 1 minute, your Juice WRLD AI cover will be prepared for download. Enjoy your fresh AI-generated music and share it wherever you'd like, as long as it complies with Voicify's Terms of Use.
Congratulations! You've adeptly crafted a Juice WRLD AI song with Voicify AI, opening up a universe of potential for AI-generated music covers and inventive remixes.